Welcome to a global community and a cohort that will provide you with opportunities to form meaningful connections with students and alumni around the world.
 
Welcome to UBC Sauder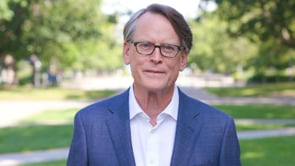 UBC Sauder in numbers
Ranked #1
Best Business Program in Canada
Ranked #37
UBC Ranked 37th in the World
Top 25
University in North America for Research Reputation
140+
Countries represented at UBC
Challenge yourself with our innovative curriculum
Students from all over the world choose our program to develop the skills and confidence they need to become the next generation of responsible business leaders.
Learn from experience
Learn from accomplished research faculty and industry professionals while benefiting from experiential learning opportunities — all to prepare you to take your first steps toward a successful and rewarding career.
Develop the skills to launch your career
There's no denying our programs are rigorous. But when you have the full support of our faculty, staff and dedicated career advisors – not to mention a collaborative community – you have a team of people who have your back. For years after graduation.
The one thing I still speak about today is the opportunity that Sauder provides students to explore, learn and grow, to develop their character, and to find out what really gets them going. When you come here, you actually feel you can achieve something.
Take a tour of UBC Sauder
UBC Sauder School of Business is situated within the University of British Columbia's picturesque Vancouver campus, steps away from the Pacific Ocean. Our state of the art facility includes a dedicated learning commons, specialized research labs, expansive lounge and study space for undergraduates.
Meet our students & alumni
Card link for Discovering the power of brands to influence sustainable choices
Discovering the power of brands to influence sustainable choices
BCom alum Marina Tran-Vu is using her business education and expertise in brand management to build an international business that offers an eco-frien...
Business Community
July 29, 2021
Card link for What makes a UBC Sauder student?
What makes a UBC Sauder student?
Hear from current UBC Sauder students about what it means to be a member of our community and get a sense of the experience you will have.
Card link for Dining out and scaling up: The story of DYNE
Dining out and scaling up: The story of DYNE
UBC Sauder Bachelor of Commerce student Arnav Mishra has not let the pandemic slow down his entrepreneurial dreams. He's the brainchild behind DYNE, a...
Students
January 18, 2022
See you in September
We believe the future of business will be shaped by leaders who set the highest standards for ethical and effective business practices. We look forward to seeing you become one of these leaders and the impact you will have on the world.